MUNICH – I'll always remember the first time I got behind the wheel of a BMW, and I'll never forget a recent experience I had driving one.
My initial spin in a Bimmer was about a decade ago. I had been shopping around for a new car for six or seven months, and one afternoon, while perusing possibilities at the Pointe West AutoPark, on a bit of a lark, I thought I would test drive a BMW.
Accompanied by salesman Patrick Hasselmann – an expert in the German brand, like his father Horst before him – I got behind the wheel of a pre-owned metallic grey 2006 325xi.
Patrick had a particular route he wanted me to navigate. It involved steering the car through a couple of the cloverleafs at the perimeter and Roblin Boulevard, and I recall him encouraging me to give it some gas as I was going through the turns. The car handled and felt like nothing I had previously driven.
There was no turning back after that.
Needless to say, I purchased that car from the folks at Birchwood BMW. A few years later, I traded it for a black 2008 535xi – big-time luxury, super smooth ride, 300-horsepower engine and at its best accelerating to pass on the highway.
I also recently took ownership of a new 2018 330xi – metallic gun metal grey with coral-red interior.
So, before we go further into this little tale, full disclosure if you haven't already figured it out: from Day 1 in that cloverleaf with Patrick until today, I consider myself to now be a "BMW guy." Yep. one of those.
And while I have enjoyed driving my cars every single day, hey, I live in Winnipeg and, well, let's be honest – it's been hard at times to fully appreciate the magnificence of a great car on most Manitoba roads.
That all changed on a recent trip to Europe.
I did not take delivery of my new car in Germany – you can do that, ya know? – but in June I did enjoy a simulated experience.
Behind the wheel of a 640xi GT – picked up in Munich, courtesy of BMW Canada – I zipped along the famed Autobahn, wound my way through some tight turns in the Austrian Alps, entered the picturesque and historic cities of Cesky Krumlov and Prague in the Czech Republic and visited picturesque little villages in southern Bavaria.
Travelling 2,500 kilometers over 12 days, I went a top speed of 207 km/h on a stretch of road between Garmisch-Partenkirchen and Munich; I know, should have gone faster, but frankly, there's a lot of traffic on the Autobahn and it's a little unnerving going that fast and coming up on cars in the adjacent lane.
I generally averaged around 160 or 170 km/h and thankfully only collected one speeding ticket, for doing 136 in a 130 km/h zone. That's right folks, there are speed limits in Germany, and you need to be alert to the changes from no limit to a set limit. Get this: the cost of the ticket was 15 euros! A parking ticket I got in Munich was more than that.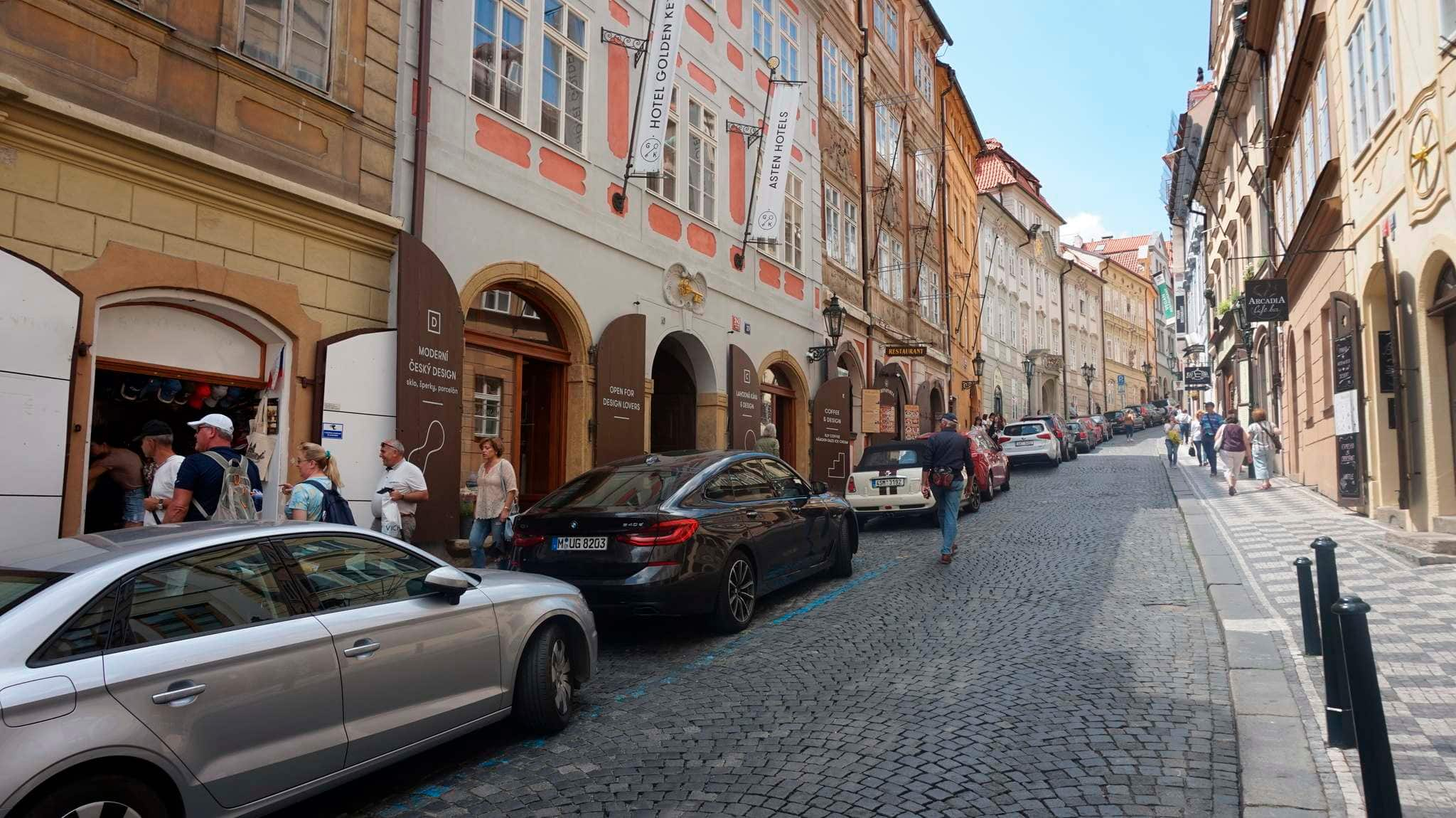 BMW's European Delivery program is designed like this:
You select and build an eligible model and then request a Euro delivery at your local BWM retailer; X3, X4, X5, X6 and all i-branded vehicles are not eligible for the program as they are built in the Spartanburg, Va., plant. The MSRP on Euro delivery is the same as having it delivered to you in Winnipeg – there's no extra charge for the service.
An Experience package from BMW will help you plan the trip, including info on hotel bookings, how to book your complimentary plant tour and visit to the BMW Museum and drop-off details. BMW Canada also offers customer discounts on Air Canada airfares to Munich.
Complimentary shuttle service will transport you from Munich Airport to the BMW Welt, where your car is waiting, or any downtown Munich hotel.
After checking in at the premium lounge in the Welt, a personal representative will guide you through your day, including a briefing on your new car. You can also have a tour of the Welt, a factory tour and a visit to the BMW museum.
The premiere of your car involves it being revealed on its own platform, being led down an amazing staircase and then driving straight out of the Welt and onto the streets and roads of Europe. Also, 14 days of complimentary European road insurance and registration are included and additional coverage is available for purchase in 30-day increments (about $650/month).
When you have completed your European tour, you can drop your car at a variety of different destinations for shipment home. Six places in Germany – including Munich, Frankfurt and Hamburg – are free of charge, while other places such as Vienna, Paris, Nice, Amsterdam, Madrid and London are $800. Shipment back to Winnipeg will take six to 10 weeks, depending on where you drop the car in Europe.
As part of my day at BMW world in Munich, I had a factory tour, a museum tour and watched several folks taking ownership of their new cars at the Welt.
Lasting a couple of hours, the factory tour is fascinating as you watch the various stages of production. The 1,800 robots – 1,500 in the body shop – are both amazing and kind of creepy in a Terminator sort of way. Approximately 950 cars and 3,000 engines are manufactured at the Munich plant each day. They actually use emu feather dusters at one stage in the painting process.
Hundreds of thousands of people visit the four-cylinder BMW tower and the bowl-shaped museum next to it each year. The museum showcases the history of the company, and many old cars, motorcycles and airplane engines are on display. I particularly enjoyed the roadster display and the House of the Series, which features the development of individual series and then goes on to document the development of BMW in the executive class and the success of the BMW M models.
Opened in 2007, the Welt is an impressive work of architecture that is a multi-use exhibition centre and also has a showroom with the current model lineup of BMW cars and motorcycles. It's also where customers receive delivery of cars. Ninety per cent of the folks collecting cars at the Welt are Europeans – mostly Germans – while the other 10 per cent are North Americans taking adavantage of the European Delivery program.
Listen, I was treated royally when I took possession of my new Bimmer at the Birchwood showroom this spring, but the dramatic "staged experience" in which folks await and then receive their new car at the Welt almost belies words – like kids in a candy store.
There were many highlights over 12 days of toiling around Europe in a 6-series BMW, and again is an experience almost too difficult to describe in words, but the most memorable were: entering the centre of Prague and then making my way up the amazing Nerudova Street to the spectacular Golden Key hotel; hitting the no-speed-limit zone for the first time just south of Munich at around the same time BTO's Roll on Down the Highway started to play; and the zigging and zagging on the winding roads of the Austrian Alps.
I finally got to truly enjoy the Ultimate Driving Experience.